With the fall market upon us, the Princeton and Keremeos real estate markets continue to exhibit distinctive trends. Here is a snapshot of the key statistics for each community in the Similkameen Valley:
Princeton Market Update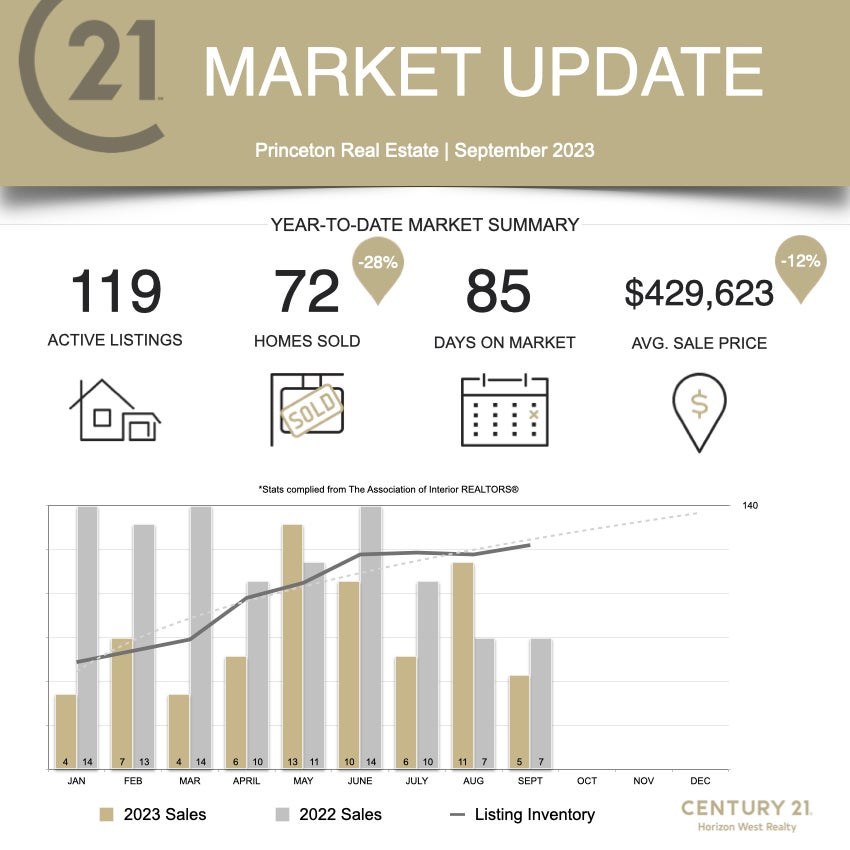 Currently, there are 119 active listings in the Princeton area, providing prospective buyers with a variety of options to explore. In September 2023, there were 72 homes sold. This figure represents a 28% decrease compared to the same period last year, reflecting a potential slowdown in the market compared to the previous year. The average number of days a property remains on the market in September 2023 is 85. This statistic suggests that properties are taking slightly longer to sell compared to the same period last year. The average sale price for homes in Princeton in September 2023 is $429,623. This figure represents a 12% decrease compared to September of the previous year. The decrease in average sale price could be attributed to various factors, including changes in demand and market conditions.
Keremeos Market Update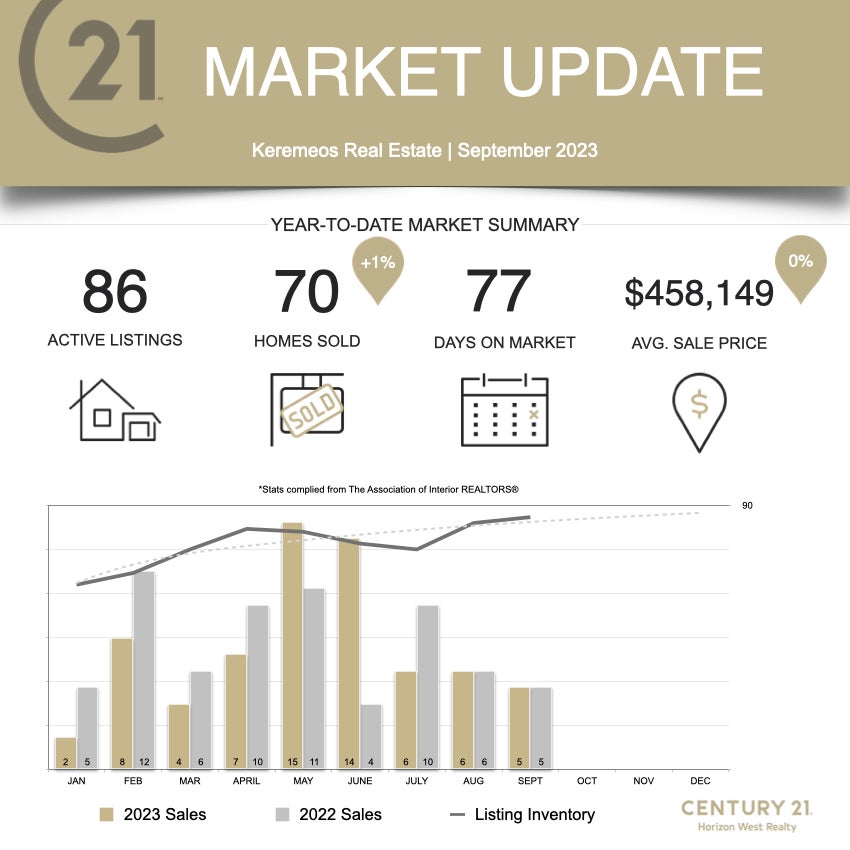 Market Analysis:
The Princeton real estate market is experiencing a notable decrease in home sales with declining sale prices compared to the same period last year. 
The Keremeos real estate market showed strong sales in May and June, which made up for a relatively lacklustre year overall. Although property values and sales remain virtually unchanged so far this year, the recent interest rate increases will continue to affect the market for the rest of the year. 

Despite these changes, Princeton and Keremeos continues to offer a good range of housing options without strong buyer competition, making it an attractive destination for both homebuyers and investors. As the year progresses, these real estate markets may continue to evolve, so staying informed about the latest developments is crucial for those considering buying or selling properties in the area.

For personalized advice and a comprehensive understanding of the Princeton real estate market, contact Century 21 Horizon West Realty.