Our local agents provide an in depth knowledge of Princeton, Keremeos and surrounding areas to help ensure you make a smarter, informed decision in Real Estate. We listen to your needs, develop a custom tailored plan, and put the plan in motion while taking care of every detail along the way. Our reputation means everything to us as we work in the same small community that we play and volunteer in. We are passionate about real estate, establishing relationships and determined to get the best results for our clients.  We use fresh and modern practices to keep up with this ever-changing market and honour both youthful and seasoned agents who bring innovative ideas and solid experience to our clients. With such a dynamic and diverse group of agents, we share the same vision of achieving your goals, and we do it with an open and honest demeanour. This, combined with our extensive knowledge and business networks, makes us the smarter choice for your real estate services in Princeton, Keremeos and the surrounding Valley.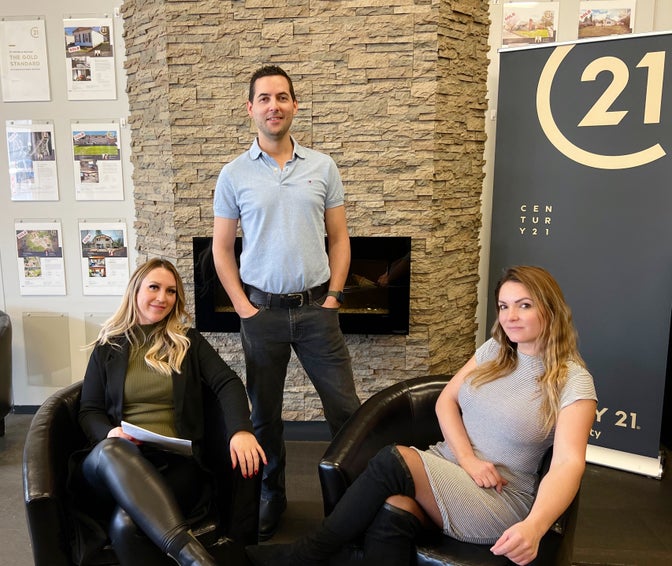 Local partners originally opened Hamilton Realty & insurance downtown Princeton in the 1970's, where they proudly served their community and their needs with both homes and home insurance. The company separated the businesses and turned their real estate division into the Realty World franchise in the 1980's where the insurance and real estate brokerages uniquely complimented each other by continuing to service their clients under the same location. Realty World further evolved into the popular Century 21 franchise in 1999. The brokerage serviced the valley for many years, earning them a reputation for success and professionalism using Canada's most trusted brand. 
Lee Mowry purchased the company in 2013, rebranded to Century 21 Horizon West Realty and began the necessary focus on modern technologies to keep the business relevant in today's fast-paced world. An integral part of the community for over 22 years, Century 21 is the longest running franchise in Princeton. The brokerage has since focused on growth by adding an office location to Keremeos and added a dynamic team of experience and youth with a focus of professionalism and integrity with extensive training under the CENTURY 21® brand. You can have peace of mind knowing that whichever REALTOR® you choose to work with, you can trust that they have your best interests in mind. 
#1 Leader in Brand Awareness:
In a recent global market research study conducted by Kantar, the CENTURY 21® brand continued to maintain the "highest brand awareness"level among consumers presented with a list of real estate agencies, a trend we have upheld since 1999. 
Most Recognized Name in Real Estate:
43% percent of consumers identified the CENTURY 21 brand as "the most recognized name in real estate" when presented with a list of real estate agencies. The nearest competitor lagged a substantial 10% points behind. 
Most Respected in The Industry:
Consumers selected the CENTURY 21 brand as the"most respected in the industry" when presented with a list of real estate agencies. 
CENTURY 21® is a worldwide company that is committed to providing the gold standard in service, with offices in Canada spanning from coast-to-coast. They provide our passionate real estate agents with industry leading technology to get the best results for their clients. All of our REALTORS® are licensed through the Real Estate Council of BC and are bonded with errors and omissions insurance.